About the Team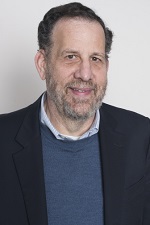 Leonard Saxe, PhD
Director, Cohen Center for Modern Jewish StudiesDirector, Steinhardt Social Research Institute
Leonard Saxe is Klutznick Professor of Contemporary Jewish Studies and directs the Cohen Center for Modern Jewish Studies and the Steinhardt Social Research Institute at Brandeis University. He is the recipient of the 2012 Marshall Sklare Award. Professor Saxe is a social psychologist, as well as a methodologist, and is concerned with the application of social science to social policy issues. His present focus is on religious and ethnic identity and specifically addresses issues relevant to the Jewish community.
Professor Saxe's current research on the Jewish community involves socio-demographic studies of American Jewry and a program of research on Jewish education and its relationship to Jewish engagement. He is the principal investigator of a longitudinal study of Birthright Israel, a large-scale educational program. At the Steinhardt Institute, he is leading a program that is investigating the size and characteristics of the American Jewish population. Among his recent publications, he is co-author of a 2008 book, Ten Days of Birthright Israel: A Journey in Young Adult Identity, the story of Birthright Israel, an intensive ten-day educational program designed to connect Jewish young adults to their heritage.
Professor Saxe is an author and/or editor of nearly 250 publications. He has been a Science Fellow for the United States Congress and was a Fulbright Professor at Haifa University, Israel. In 1989, he was awarded the American Psychological Association's prize for Distinguished Contributions to Psychology in the Public Interest, Early Career. He teaches in the Hornstein Program for Jewish Professional Leadership and at the Heller School for Social Policy and Management.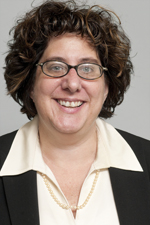 Elizabeth Tighe, PhD
Research Scientist
Director, American Jewish Population Project
As project lead on the American Jewish Population Research Project, Liz's work focuses on population estimation of religious and ethnic groups not included in the US Census. Dr. Tighe has a B.S. in Psychology from Carnegie-Mellon University and a Ph.D. in Social/Developmental Psychology from Brandeis University. Her research interests are in social identity, particularly religious and ethnic identity and their relationship to civic identity and intergroup relations. In addition to basic research in motivation and attitude structure and change, Dr. Tighe has studied community programs as part of a national evaluation of community-based substance abuse reduction programs funded by the Robert Wood Johnson Foundation. She was also co-investigator and co-author of Jewish Elderly Nazi Victims: A Synthesis of Comparative Information on Hardship and Need in the United States, Israel, and the Former Soviet Union and Assessment of Methods to Quantify Neediness among Jewish Nazi Victims In RE: Holocaust Victim Assets Litigation.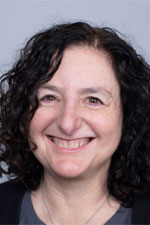 Raquel Magidin de Kramer, MA
Senior Research Associate
Raquel is one of the principal analysts on the project, applying Bayesian analysis methods to population estimation. Raquel has extensive experience in educational research and statistical analysis. Prior to joining the Steinhardt Social Research Institute, she worked as a research associate at the Center for the Study of Testing, Evaluation, and Educational Policy housed at Boston College, and as a statistics and computer analyst at the Henrietta Szold Institute for Research in the Behavioral Sciences in Israel. She also worked as a software engineer in the private sector for several years. She received a joint BSc in Education and Atmospheric Sciences as well as an MA in Education from the Hebrew University of Jerusalem. She is currently a PhD candidate in the department of Research Measurement and Evaluation at Boston College.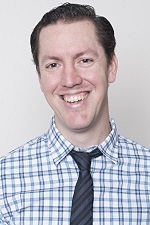 Daniel Parmer, MA
Research Associate
Daniel currently leads the project's work in applying the methods of data synthesis to the study of specific geographic areas and has recently completed an analysis of the Jewish population in the New York City area. He received a dual MA in Near Eastern and Judaic Studies and Jewish Professional Leadership at Brandeis University and is currently pursuing a PhD in Social Policy at Brandeis University. He is also a 2008/09 Mandell L. Berman Steinhardt Social Research Institute Fellow. Daniel is co-author of several articles and studies including the 2005 Boston Jewish Community Study, 2008 Berkshire Jewish Community Study and "Matrilineal Ascent/Patrilineal Descent: The Gender Imbalance in American Jewish Life (2008)". His dissertation (forthcoming) is titled "Determinants of Marriage Among Jewish Young Adults: The Role of Religion, Homogeneity, and Social Networks in the Marriage Market".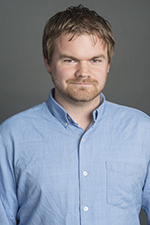 Ryan Victor, MS
Research Associate
Ryan is a research associate with the Steinhardt Social Research Institute. He supervises the standardization of data collected from public opinion polls conducted by the Pew Research Center, Gallup Poll, The New York Times, academic institutions, and various think tanks. These data are compiled into a single dataset used to estimate the size of the Jewish population across the United States. He also manages a relational database containing the meta-data from these surveys, allowing the research team to analyze different survey design factors that could influence the population estimate.
Ryan has a BS in Chemistry and Psychology, and a MS in Psychology from Montana State University. Prior to joining SSRI, Ryan interned with Jatan Sansthan, a non-profit in Udaipur India focused on social justice research and community empowerment. During his internship he analyzed survey data collected from expectant mothers in rural villages. The results of his analysis highlighted gaps in the area's public health system, and was used to lobby for increased access to women's health services. He has also worked as a research assistant at Montana State University, where he conducted experiments in the fields of social and cognitive psychology.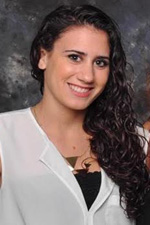 Eve Farber
Research Specialist
Eve Farber is a research specialist at the Steinhardt Social Research Institute. Originally from Indiana, she received her BA in Economics and Government from Smith College. While at Smith, she held several leadership positions, including president of Smith Israel Alliance and treasurer of her house counsel.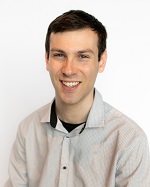 Daniel Nussbaum
Research Specialist
Daniel Nussbaum is a research specialist at the Cohen Center for Modern Jewish Studies and the Steinhardt Social Research Institute. He graduated in 2017 from the University of Massachusetts Amherst with a degree in Psychology. For his honors thesis, he conducted an aggregate-level study of the relationship between economic climate and public mental health. During his summers, he was a head counselor at Camp Kaleidoscope in Newton, MA.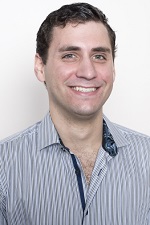 Scott Schubert, MS
Research Associate
Scott Schubert is a Research Associate working on the American Jewish Population Project. Scott received his BA in Applied Mathematics & Economics and MS in Social Analysis & Research from Brown University. His research interests include demographic forecasting and public health. While completing his Master's, Scott interned with the Rhode Island Department of Health, where he studied the socioeconomic determinants of STD transmission.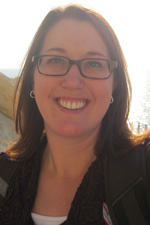 Rachel Bernstein, MA
Graduate Research Associate
Rachel Bernstein is a Graduate Research Associate at the Steinhardt Social Research Institute where she works on socio-demography projects. She is a doctoral candidate in the departments of Near Eastern and Judaic Studies and Sociology, and she is currently working on her dissertation exploring the cultural and ethnic connections of Jewish emerging adults and the relationships that impact Jewish identity during this life stage. Rachel holds a BA in Jewish Studies from the University of Virginia and a MA in Near Eastern and Judaic Studies and Women's and Gender Studies from Brandeis University.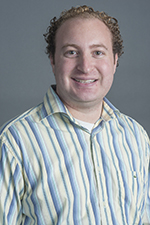 David Manchester, MA
Graduate Research Associate
David assists in data management and led the web development team in the creation of the AJPP map website. David received a BA in International Relations from American University in Washington, D.C. and a dual MA in Jewish Professional Leadership and Public Policy in the Hornstein program and the Heller School at Brandeis. He is currently a doctoral student in Social Policy at the Heller School. Prior to joining the SSRI and the Cohen Center for Modern Jewish Studies, David lived in Washington, D.C. where he worked for Blackboard, Inc., an educational software company, where he designed quantitative metrics and reports to track department progress and outcomes. He has also served as a Legislative Assistant for Hadassah, the Women's Zionist Organization of America, where he focused on US foreign policy, energy and the environment, and health care reform.
Prior to moving to Boston, David was active in the Washington, D.C. Jewish community and he still serves as the Vice President of the Board of Directors of American University Hillel. In 2012, he was named to the Washington Jewish Week's Minyan List composed of the 10 most interesting Jews in the DC area.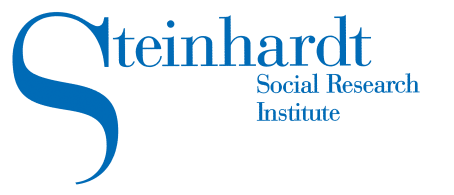 The Steinhardt Social Research Institute is dedicated to providing unbiased, high quality data about contemporary Jewry. The institute conducts socio-demographic research, studies the attitudes and behavior of US Jews, and develops a variety of policy-focused analyses of issues such as intermarriage and the effectiveness of Jewish education. The institute's work is characterized by the application of cutting-edge research methods to provide policy-relevant data.
Steinhardt Social Research Institute researchers have been audacious in their application of new social scientific approaches and their willingness to tackle key societal challenges. SSRI research informs discourse about religious-ethnic identity and, in so doing, aids efforts to ensure a vibrant future for the Jewish community.

Founded in 1980, the Maurice and Marilyn Cohen Center for Modern Jewish Studies (CMJS) is a multi-disciplinary research center dedicated to bringing the concepts, theories, and techniques of social science to bear on the study of contemporary Jewish life. Core topics concern the development of ethnic and religious identities and their attendant personal, communal, and societal outcomes. Our research incorporates cutting-edge methodologies and strives to be rigorous and transparent. In this fashion, we hope to contribute to scholarly understanding of American Jewry and Jewish institutions and provide policy-relevant analysis.
Faculty and staff include distinguished researchers, several of whom have appointments and affiliations with Brandeis academic departments. The senior research staff are trained in community psychology, social psychology, sociology, and social policy. As scholars, our interests are broad; as methodologists we strive to use and, where needed, generate the best approaches to complex questions. Projects are conducted by multi-disciplinary teams, and the results of our research appear in a variety of scholarly, professional, and popular publications.
CMJS is the managing entity for the Steinhardt Social Research Institute and is a unit of Brandeis' Lown School for Near Eastern and Judaic Studies.