We work with organizations to provide detailed estimates for targeted audiences.
For inquiries about availability of information and cost, contact us at
ajpp@brandeis.edu
Case Study: Jewish Electorate Institute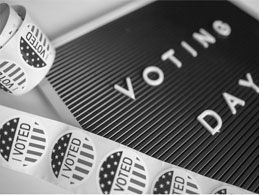 When the Jewish Electorate Institute (JEI) – a non-partisan organization dedicated to deepening the public's understanding of Jewish American participation in our democracy – wanted estimates of the Jewish population in each of the 435 districts of the 116th US Congress and the District of Columbia, the American Jewish Population Project (AJPP) was uniquely positioned to provide these critical data. Having developed a database consisting of over 1,000 nationally representative surveys of nearly 3 million US adults, AJPP researchers were able to draw on the most recent years of data to develop estimates of the Jewish electorate for each of the congressional districts in the United States.