Our Team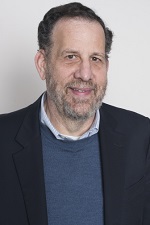 Leonard Saxe, PhD
Director, Cohen Center for Modern Jewish StudiesDirector, Steinhardt Social Research Institute
Leonard Saxe is Klutznick Professor of Contemporary Jewish Studies and directs the Cohen Center for Modern Jewish Studies and the Steinhardt Social Research Institute at Brandeis University. He is the recipient of the 2012 Marshall Sklare Award. Professor Saxe is a social psychologist, as well as a methodologist, and is concerned with the application of social science to social policy issues. His present focus is on religious and ethnic identity and specifically addresses issues relevant to the Jewish community.
Professor Saxe's current research on the Jewish community involves socio-demographic studies of American Jewry and a program of research on Jewish education and its relationship to Jewish engagement. He is the principal investigator of a longitudinal study of Birthright Israel, a large-scale educational program. At the Steinhardt Institute, he is leading a program that is investigating the size and characteristics of the American Jewish population. Among his recent publications, he is co-author of a 2008 book, Ten Days of Birthright Israel: A Journey in Young Adult Identity, the story of Birthright Israel, an intensive ten-day educational program designed to connect Jewish young adults to their heritage.
Professor Saxe is an author and/or editor of nearly 250 publications. He has been a Science Fellow for the United States Congress and was a Fulbright Professor at Haifa University, Israel. In 1989, he was awarded the American Psychological Association's prize for Distinguished Contributions to Psychology in the Public Interest, Early Career. He teaches in the Hornstein Program for Jewish Professional Leadership and at the Heller School for Social Policy and Management.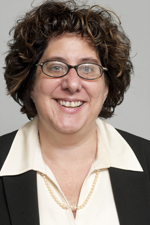 Elizabeth Tighe, PhD
Research Scientist
Director, American Jewish Population Project
As project lead, Liz's work focuses on population estimation of religious and ethnic groups not included in the US Census. Dr. Tighe has a B.S. in Psychology from Carnegie-Mellon University and a Ph.D. in Social/Developmental Psychology from Brandeis University. Her research interests are in social identity, particularly religious and ethnic identity and their relationship to civic identity and intergroup relations. In addition to basic research in motivation and attitude structure and change, Dr. Tighe has studied community programs as part of a national evaluation of community-based substance abuse reduction programs funded by the Robert Wood Johnson Foundation. She was also co-investigator and co-author of Jewish Elderly Nazi Victims: A Synthesis of Comparative Information on Hardship and Need in the United States, Israel, and the Former Soviet Union and Assessment of Methods to Quantify Neediness among Jewish Nazi Victims In RE: Holocaust Victim Assets Litigation.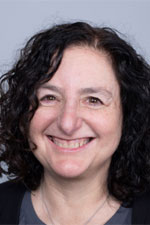 Raquel Magidin de Kramer, PhD
Associate Research Scientist
Raquel Magidin de Kramer is one of the principal analysts on the project, applying Bayesian analysis methods to population estimation. Raquel has extensive experience in educational research and statistical analysis. Prior to joining the Steinhardt Social Research Institute, she worked as a research associate at the Center for the Study of Testing, Evaluation, and Educational Policy housed at Boston College, and as a statistics and computer analyst at the Henrietta Szold Institute for Research in the Behavioral Sciences in Israel. She also worked as a software engineer in the private sector for several years. She received a joint BSc in Education and Atmospheric Sciences as well as an MA in Education from the Hebrew University of Jerusalem. Raquel received her PhD from Boston College in the department of Research Measurement and Evaluation and was the lead author of the paper "Assessing the Validity of Data Synthesis Methods to Estimate Religious Populations" published in the Journal for the Scientific Study of Religion (2018).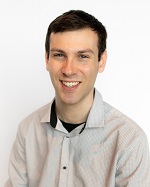 Daniel Nussbaum, MA/MPP
Research Associate
Daniel Nussbaum is a Research Associate at the Cohen Center for Modern Jewish Studies and the Steinhardt Social Research Institute. He provides data management and analysis for various research projects, including the population project, the Jewish electorate, COVID-19 impact, and local Jewish community studies. He completed his BS in Psychology from the University of Massachusetts Amherst, and then earned an MA in Jewish Professional Leadership and a Master of Public Policy from Brandeis University in 2020. While in graduate school, Daniel also worked as a Data Analyst Intern at Combined Jewish Philanthropies of Greater Boston, where he developed a COVID-19 partner impact survey and an interactive data dashboard of past community study data.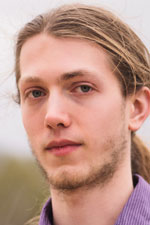 Joshua Mandell
Research Specialist
Joshua Mandell is a research specialist working on the American Jewish Population Project. Originally from Missouri, he graduated from Brandeis University with a degree in history and anthropology. His academic interests include world social history, archival studies, and information science.
Alumni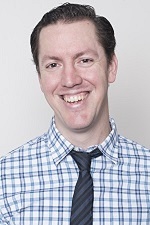 Daniel Parmer, PhD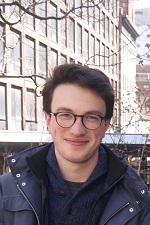 Daniel Kallista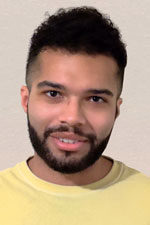 Xajavion "Jay" Seabrum